BENEFITS OF VISITING A DAY SPA
With fast food, bad habits, and lots of stress keeping us from leading a healthy lifestyle, you might be interested in a spa where you can find bliss and relaxation. You can improve your body and mind in a number of ways by visiting Lapis & Oak Spa, a luxury day spa situated in Henderson, NV.
Six benefits to help make you aware of what visiting Lapis & Oak has to offer:
Having the ability to disconnect completely
The modern world makes it difficult to escape the responsibilities of everyday life, even on vacation. Spa experiences can facilitate this process and promote relaxation, leading to a sense of well-being.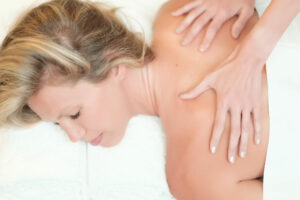 Improve your blood circulation
It is well known that spa treatments increase blood circulation in the body, so that nutrients and oxygen flow through your entire system. Your sense of well-being will be improved as a result of the boost in your blood flow, and you will be feeling more energetic.
Stimulation of the lymphatic system
A massage stimulates your lymphatic system, which helps your body eliminate toxins that cause tiredness more effectively. This will give you energy, relieve stress, and release serotonin, which makes you feel good.
Bonding Session when you visit 
Spas are not just for individuals anymore; they are also great places for groups to go out together. There are even spas that offer customized treatments for groups or couples.
Healthy, clear, and glowing skin
Facials are an excellent way to exfoliate your skin and give it a youthful, healthy glow. A facial treatment promotes skin cell regeneration and refines pores to improve the skin's appearance and feel.
Pain Relief
A spa treatment can relieve arthritis pain, muscle spasms, ligament injuries, and neurological complaints. Massages can also release trapped nerves and relax muscles under tension.
Relaxation of body and mind
Relaxation and spa treatment are conducive to reducing stress. The best way to relax physically and mentally is to have a spa treatment.
The number of mental health issues has increased alarmingly in recent years. Regular spa visits will help you avoid becoming part of this statistic. Apart from clearing your mind, spa treatments also improve your sleep. A good night's sleep reduces stress and improves mental health.
Take advantage of these benefits at Lapis & Oak Spa and Salt Lounge, where you can forget everything and relax.
Embrace the spa lifestyle
Whether it's a massage, facial, or wellness service, indulge yourself in luxury and self-care. We welcome guests into affordable and accessible solace at Lapis & Oak, a luxury day spa near the Las Vegas Strip. We offer authentic and unmatched service in an environment that promotes relaxation, healing, and comfort. Relax in our Salt Lounge or Relaxation Room while enjoying the stress-free and hospitable environment L&O offers its guests.
Visit the spa for relaxation
Choose treatments from our extensive spa menu, or contact us for tailor-made packages.